Web Design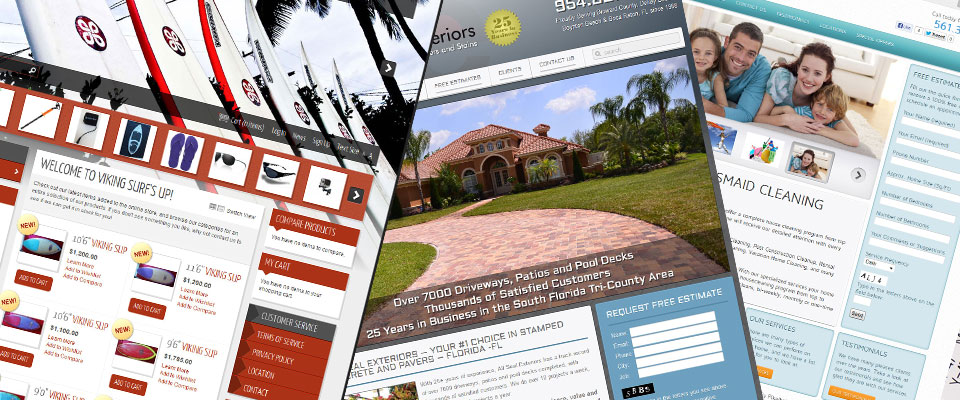 With 21 years of experience in web design, PKZ Media's web development team is capable of delivering compelling websites that are not only beautiful to look at, but created with results in mind, so you can reach your target audience the best way possible.
Whether is a simple Blog or a complete e-Commerce solution you are looking for, we can build it for you.
Most projects are delivered within two weeks, but special projects can be done in just a few days.
All our projects are delivered with:
Easy to navigate layout, made to make your website easy to navigate, improving conversion rates among your visitors.
Beautiful and clean design, focused in not only make your product or service look nice, but to make it pleasing to your visitors, so they want to stay longer.
SEO Optimized pages, to improve your chances on organic search engines, such as Google, Bing and Yahoo.
Administration area, powered by either WordPress or Magento, the two main Content Management Systems used today, that give your freedom to manage the content of your website yourself.